Through our support of the Whale and Dolphin Conservation (WDC), WhaleFin has officially adopted Salt, the most famous humpback whale in the world, who was named in 1976. The WhaleFin community contributes to the protection of Salt and her family with every login!
She got her name from the white scar on her dorsal fin, which looks like a layer of salt. By researching Salt and her family over the past 45 years, marine biologists have learned a great deal about the protection of humpback whales and their habitat.
Salt's growing family is thriving, with four known generations living in multiple pods. Salt has given birth to at least 14 calves, making her a mother, grandmother, and great-grandmother.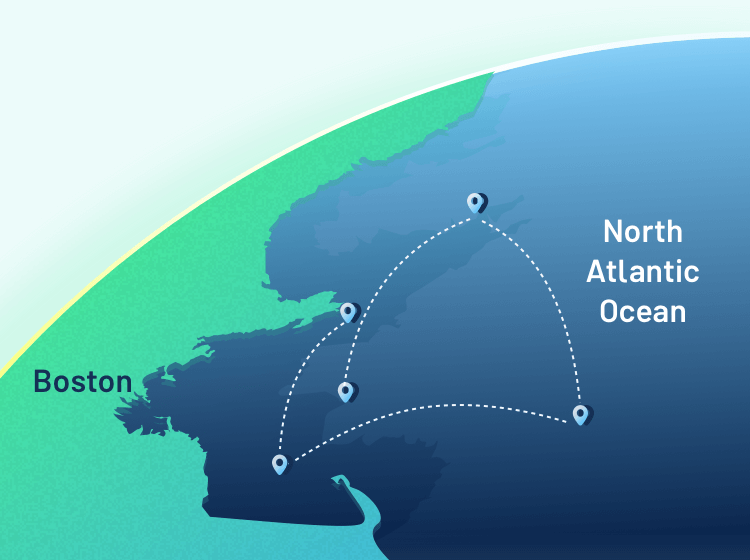 *Recorded 'Salt' sighting locations.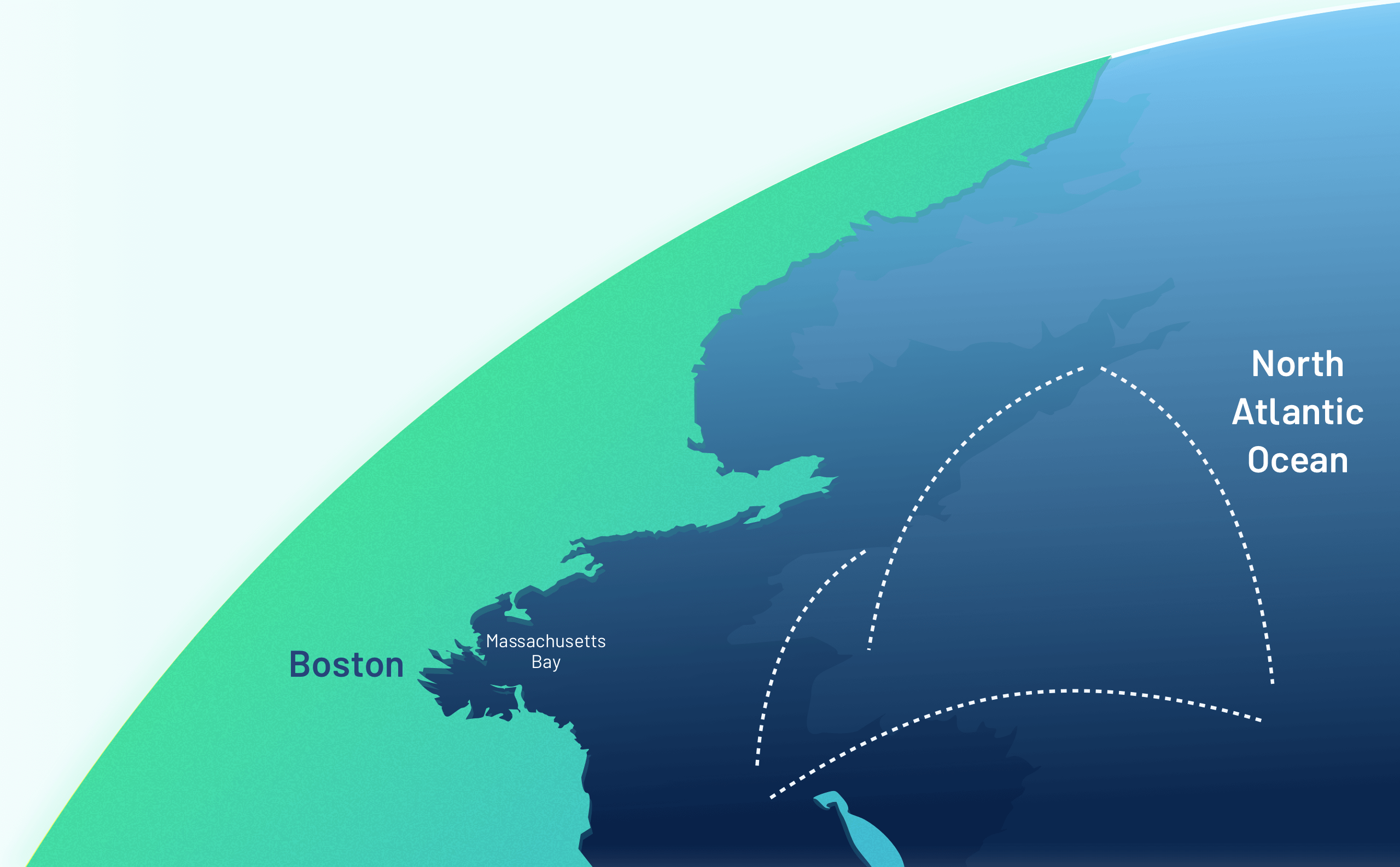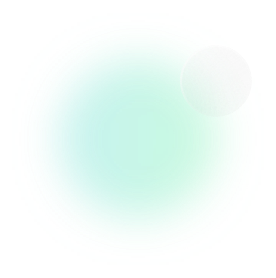 Salt and her family spend spring, summer, and fall feeding in the waters around Cape Cod in Massachusetts. In December, they migrate to the warm Caribbean waters for breeding and calving.
*Recorded 'Salt' sighting locations.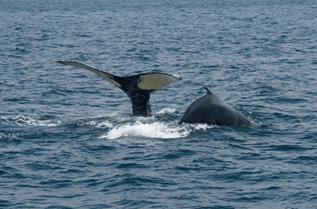 Tue 2010-07-20
MA, United States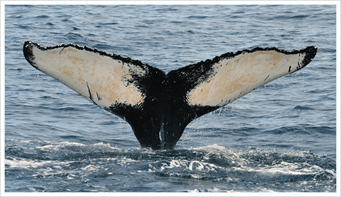 Thu 2010-08-05
ME, United States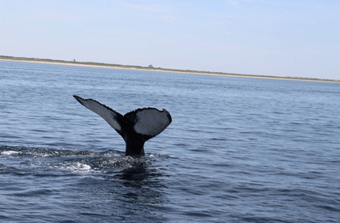 Wed 2016-07-27
MA, United States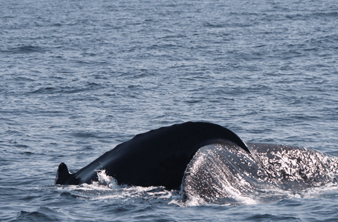 Mon 2017-09-04
MA, United States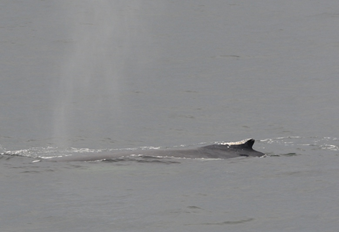 Sun 2018-10-07
MA, United States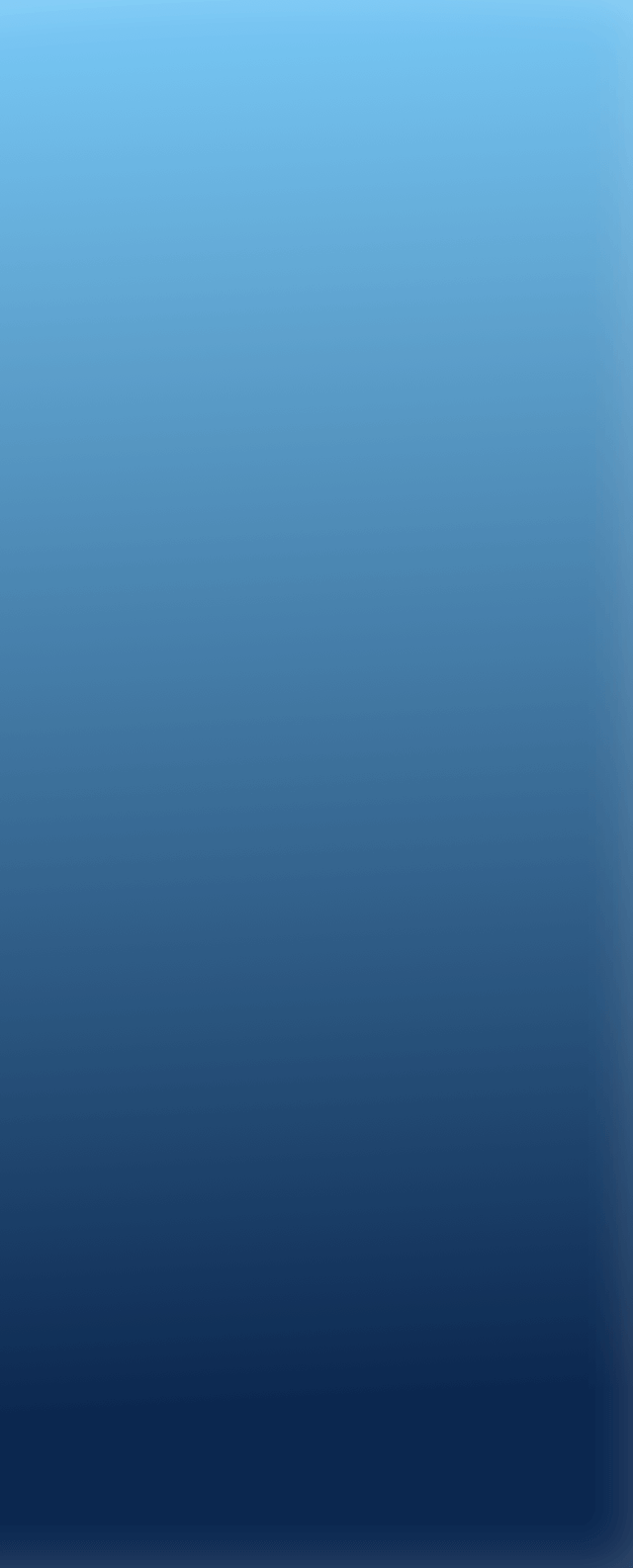 Work with WhaleFin and WDC to contribute to the protection of the Salt family.
with Whale and Dolphin Conservation
WhaleFin is committed to marine wildlife and habitat protection, supporting the many creatures of our oceans and the ecosystems which ensure their survival. Partnering up with WDC was an easy decision after learning about their mission and all the great things they do.

WDC has branches in the United Kingdom, the United States, Germany, Australia, New Zealand, and South America, and has been protecting marine mammals for more than 30 years. WDC works to defend these remarkable creatures against the many threats they face through campaigns, lobbying, advising governments, conservation projects, field research, and rescue.
Each great whale sequesters 33 tons of CO2 on average
A whale has the carbon capture capability equivalent to about 30,000 trees
Losing a whale is equivalent to cutting down 5 hectares of rainforest
Whales are similar to marine forests that remove carbon from the atmosphere throughout their lives. The magnitude of carbon absorption is comparable to that of tropical rainforests, so whales are called "climate giants." They're our allies in tackling climate change, but some human activities are threatening their survival, and some species are on the verge of extinction.
The Climate Giant Project
was initiated by WDC to directly support whale protection and fight the climate crisis. This project aims to restore whale populations globally, restoring the health of marine ecosystems and making a positive impact on our oceans' carbon capture. The Climate Giant Project consists of a series of activities, key among them being adopting whales and helping to protect their habitats.
*All data above is from WDC and IMF's official websites.
In addition to adopting whales, WhaleFin and WDC are working together to use blockchain technology as a force for good. We will be sharing more information about whales, marine conservation, and ways for our community to get involved.